Why Choose Canadian Food Safety?
Canadian Food Safety helps foodservice businesses maintain the highest food safety standards. Our industry-leading food safety courses are fast, informational, and affordable, while catering to different learning types and schedules.

Approved Across Canada

Instant Certificates

Pass Guarantee
Fast & Easy Courses for Food Service Professionals
We know how busy life can be. That's why we made sure all of our training programs can easily fit into your schedule. With online and in-person classes, take the training course that better suits your learning style and availability. Whether you are interested in food handling, HACCP, food delivery driver safety or food allergen training, we've got it all.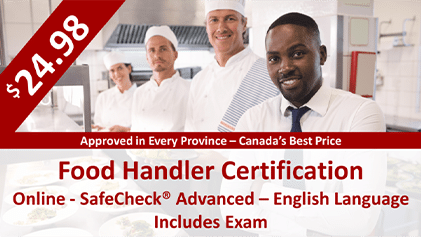 SafeCheck®️ Advanced Food Safety Certification Online Course is an ideal strategy for those with a busy schedule. The interactive program allows learners to gain quality knowledge about food safety and thoroughly prepares learners for the certification exam. This course is approved by all Health Departments in Canada. With our exclusive Pass Guarantee and included anytime online exam, it is Canada's Best Value for a Food Handler Certification.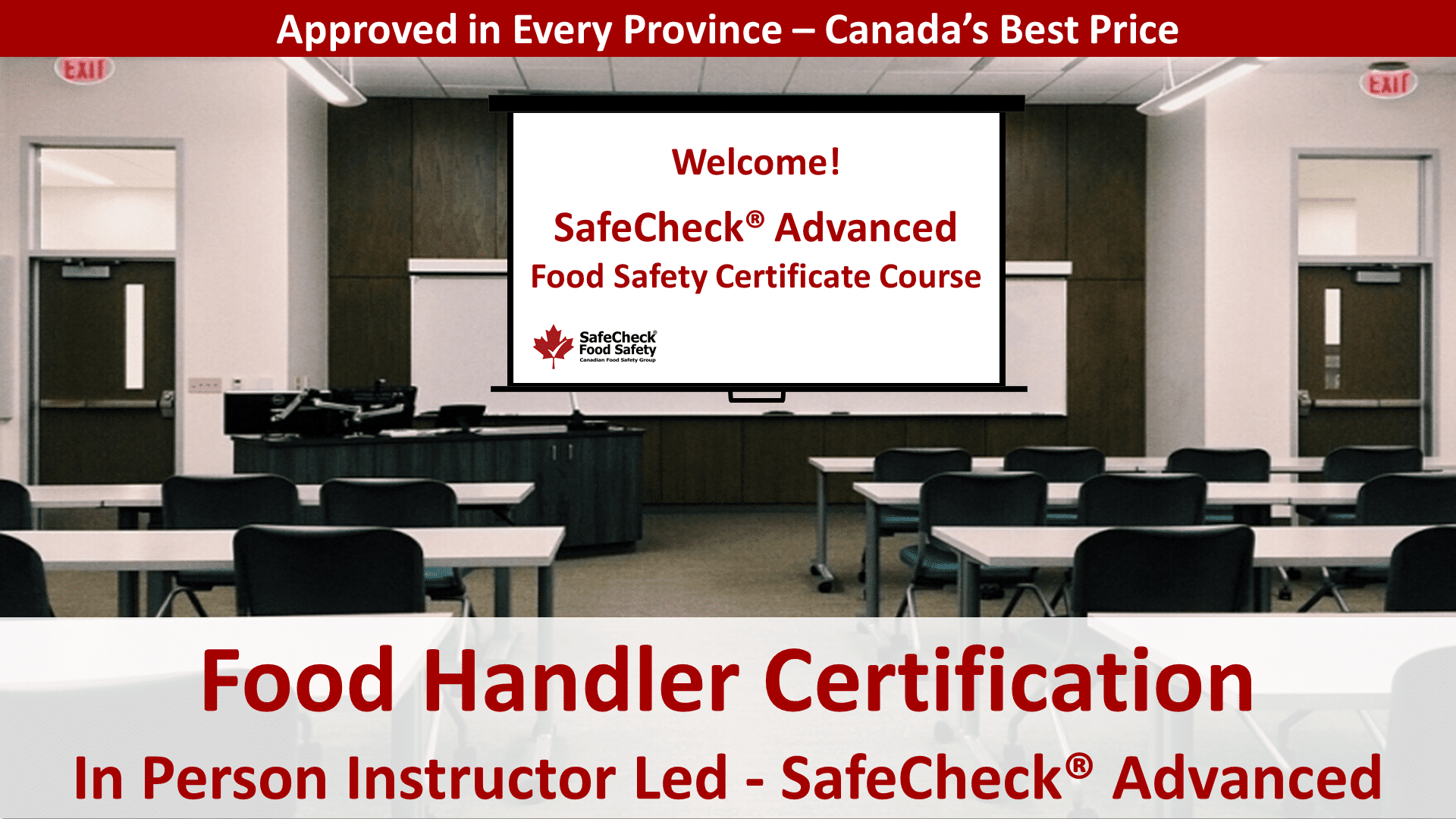 The SafeCheck® Advanced Food Safety Certification Seminar is equivalent to FoodSafe I and II, ServSafe Manager Level, and ADVANCED FST. By having a shorter lunch break and limiting coffee breaks to 10 minutes, we are able to complete the seminar in one day. This classroom-based seminar is an effective way to gain Food Safety Certification in a timely manner. SafeCheck® Advanced Food Safety Certification is approved Canada-wide. The in-class seminars will be resuming in either July or August, depending on COVID-19 restrictions.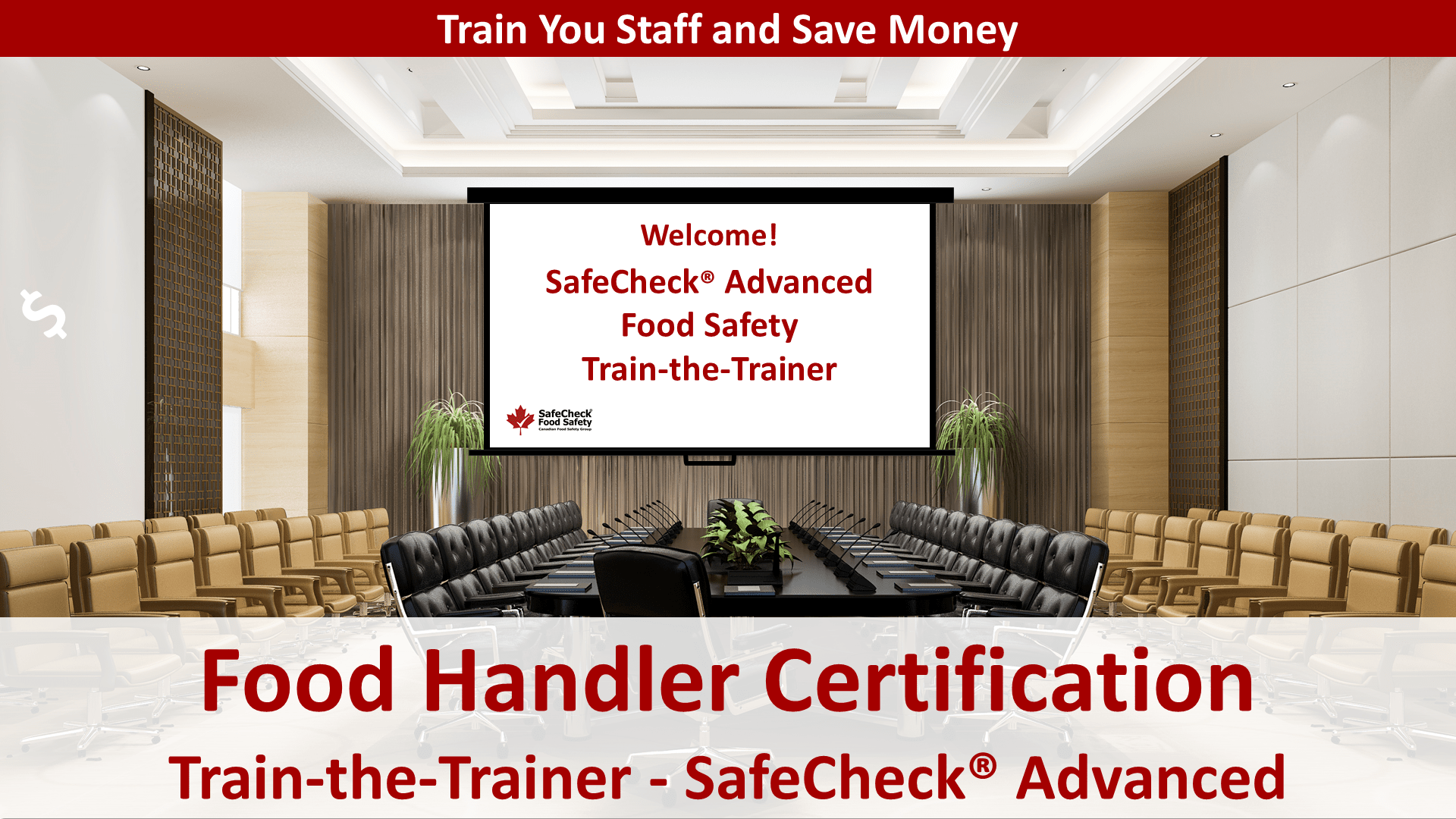 Canadian Food Safety Group offers the ability for your company to set up an in-house trainer, who can provide food safety training to your employees through the use of our SafeCheck® Advanced Food Safety program.
This training program is developed in conjunction with NSF International. TAP Series is proud to provide this exclusive online HACCP Manager certificate training program.
The Importance of Food Safety Training
One of the most important elements for businesses purchasing, preparing, storing, and serving food is the training of their personnel. Often the least amount of time and resource investment is made to training. However, investing in the training of your team is essential for ensuring a safe establishment.
Eating spoiled food, raw meat, poultry, or contaminated food can lead to food-borne illness, infection, and flu-like symptoms due to the ingestion of harmful bacteria. People with a compromised immune system are at an increased risk of sickness.
In order to engage in effective disease control and prevent food poisoning, it's important to learn safe food handling practices, especially around food types such as chicken, turkey, seafood, pork, eggs, lamb and ground meat. This also reduces costs in the long run by preventing recalls, consumer complaints, audit concerns, loss of contracts, and excessive laboratory testing.

Prevent Foodborne
Illnesses & Health Risks

Improve Confidence in
Food Supply Safety

Keep Your Business
Protected
Frequently Asked Questions