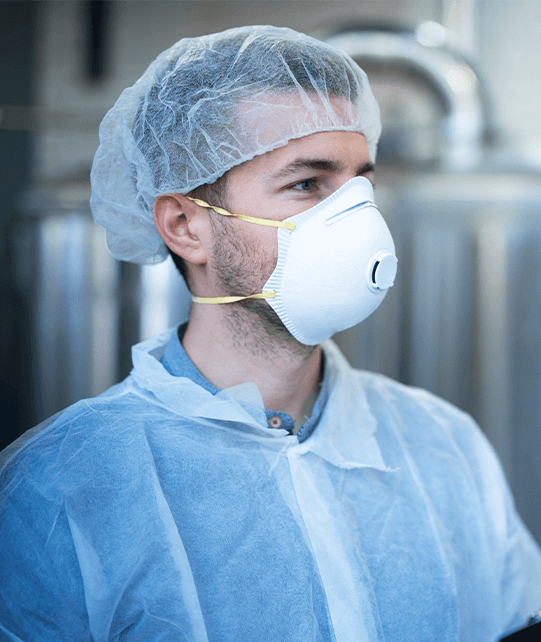 Earn Your Food Allergen
Awareness Certificate
In the food processing industry, food manufacturers are responsible for preventing cross-contact and contamination of food products that could result in allergic reactions. One of the best ways to ensure food safety in your facility is by investing in food allergen training and gaining an in-depth understanding of food intolerances and allergies. In our food allergen program, participants learn about important topics such as safe food preparation and food labelling. This helps to prevent the risk of allergic reactions due to food processed at your establishment.
Topics Covered in the Food Allergen Awareness Course
for the Food Processing Industry
This course covers a variety of food allergen topics, including:
Introduction To Food Allergies

Food Intolerance & Sensitivity

Cross Contact & Cross-Contamination

Employee & Manager Training

Effects Of Allergens On The
Human Body

Communicating With
Customers

Food Allergen Labeling
Requirements

Responsibilities of
Food Processors

Interactive Presentation
Participants can take advantage of Canadian Food Safety's fully narrated interactive courses. This course offers audio, video, photos, games and quizzes to make the learning experience engaging for all learners.

24/7 Online Access

Unlimited Exam Attempts
Frequently Asked Questions