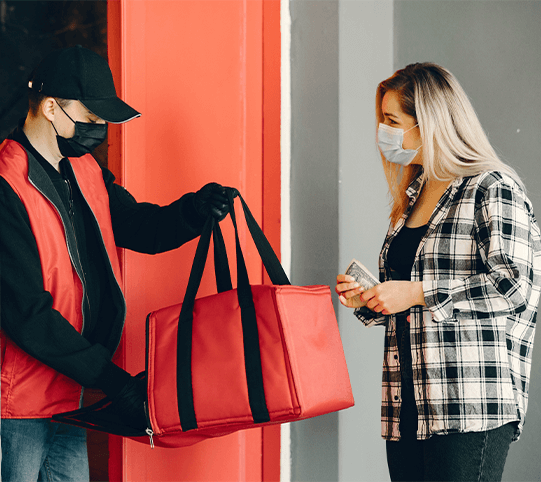 Common Food Delivery Safety Risks
Food delivery drivers (SkipTheDishes, DoorDash, Uber Eats, Grubhub, and more) experience a range of safety risks during their shifts, especially when delivering food orders to their destination.
Here are some of the safety risks associated with food delivery:
Catching a virus such as COVID-19 when touching a high-touch surface or assisting an infected person who coughs, sneezes, or otherwise spreads their disease

Cross-contamination of food during transport

The growth of harmful bacteria within the food during transport when hot foods are not kept hot or cold foods are not kept cold

Car accidents resulting in serious injuries during food transport
Get Certified in Food Delivery
Driver Safety
The best way to reduce safety risks and practice workplace safety when delivery driving is to earn your Food Delivery Driver Safety certification. The SafeCheck® Food Delivery Driver Safety course covers a range of topics to help you both ensure the safety of yourself and the safety of food orders once they arrive at delivery sites. Participation in this online course provides you with thorough preparation to complete the final exam and earn your certificate.
Topics Covered in the Food Delivery Driver Safety Course
This course covers a variety of food delivery safety topics, including:
Introduction To Food Delivery

Food Safety & Quality in a COVID-19 World

Safe Driver Vehicle


& Journey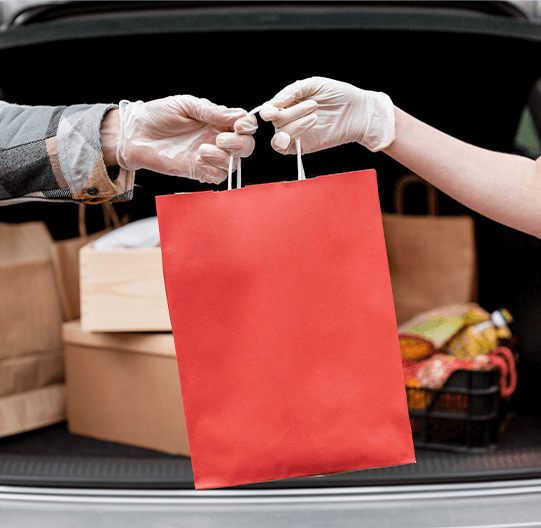 Canada's #1 Food Safety Certification Provider
Join the many delivery drivers who have earned their Food Delivery Driver Safety certification from Canadian Food Safety Group. We are proud to be Canada's top food safety training and certification provider.

Valid Across Canada

24/7 Online Access

Guaranteed Pass
Frequently Asked Questions