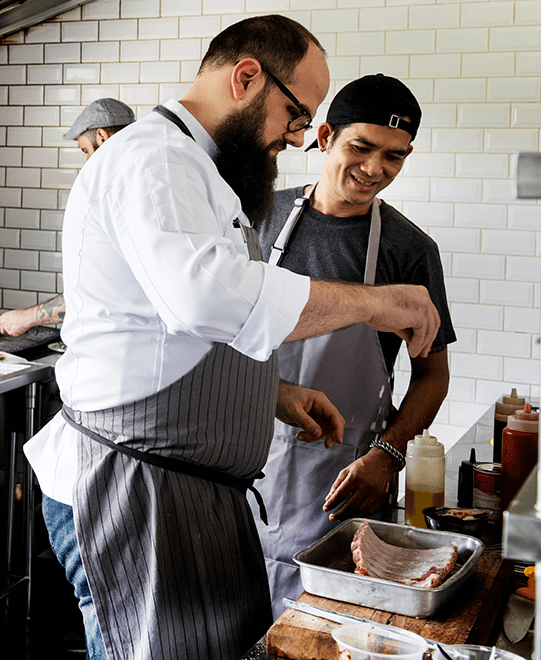 Earn Your Food Allergen
Awareness Certificate
Whether you're a server, kitchen staff, or a food service worker, all employees in restaurants, catering, and retail businesses are responsible for serving a safe meal to each customer. This responsibility becomes an extra challenge when serving food-allergic customers. Our food allergen training course provides participants with essential training to prevent the risk of cross-contamination and a serious allergic reaction at your foodservice business. Participants will learn how to take the necessary dietary care of people, and the course will greatly improve participants' knowledge of food allergies.
Topics Covered in the Food Allergen Awareness Course for Restaurants, Catering & Retail
This course has a variety of learning outcomes and covers many food allergen topics, including:
Introduction To Food
Allergens

Food Labels & Food Allergen
Labeling

Food Intolerance & Sensitivity

Cross Contact & Cross-Contamination

Effects Of Allergens On The
Human Body

Communicating With
Customers

Interactive Presentation
The Canadian Food Safety Food Allergen Awareness courses are interactive programs that allow learners to gain quality knowledge about food allergens. Participants can enjoy a fully narrated presentation with audio, video, photos, games and quizzes.

24/7 Online Access

Unlimited Exam Attempts
Frequently Asked Questions